The Ranch is the ideal destination to host your wedding reception and/or ceremony on a year round basis.
The Ranch Golf and Country Club, just a short drive out of town, is an excellent location for any wedding or celebration. Make us your top choice for wedding venues in Edmonton.
The beautifully landscaped course provides a scenic backdrop for whatever your celebration may be, and our clubhouse comfortably seats a large number of guests for meals and drinks.
We'll help you organize your special event with the care and flexibility you'll need for it to be memorable.
For your special celebration, you'll have access to our array of facilities. And the preparation details are entirely customizable.
Please note: All of our wedding packages include both the ceremony and reception. We are only able to host wedding from October through mid May. During the golf season our banquet space is always used by golf tournaments.
Contact us for more information on how we can help plan your next event.
Download our 2023 Wedding Package for more information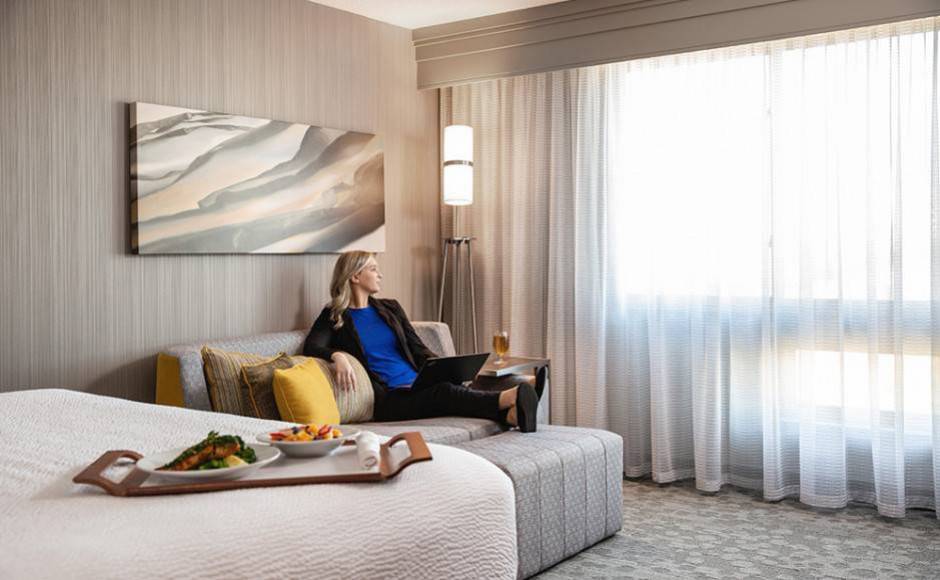 Courtyard by Marriot Edmonton West
Preferred Hotel of The Ranch Golf & Country Club
Located 10 minutes away in West Edmonton. Get your special rate by using the T1496 code under the Corporate tab when booking.